Life is only a game of
_ uck.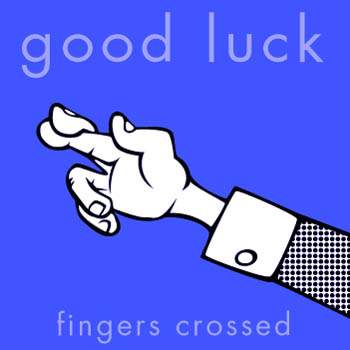 dirty mind :P
So, the point is:
I've been studying in school for around ten whole years and apart from what i have learned in English, math or science, there are two featured points i have uncovered and they r as true as my reflection in mirror, lol its horrible. jokes apart, the points are:
Education never
guarantees MONEY.
i.e, Education never guarantees u a million dollar job or a fortunate business, nope never.
There is no better example to this statement than Mr. President of my country. (Nothing personal).
Its something every one knows.
while i was typing a friend of mine was reading it, when i typed this paragraph he said:
WTF then i am studying for, damn it, i am not going to school then..
Education was, is and would never be for MONEY.
Because, education never says that if u would pass C.A or A.C.C.A or any other (
alphabetical
) degree u would get the best job no Education does not gives a damn about money.
No guarantee.
Now this is where the _UCK thing comes into game, and your life depends over it now i have a joke over here, it goes:
I wasn't born with a golden spoon but my dad was a painter. :P
so lets sum it up, cuz i have more to write, so education provides u:
Help, when u need a friend or someone to talk education helps u, like it helps me, and other writers who can share with every what they think with no boundaries or limits.
It provides u freedom, power, ability, support and consoles when u need them.
No one likes to sit beside a 70 years oldie, they kinda freak u out with the bitterness and how bad ur generation is, but books are their best friend and many best sellers are written by oldies.
SO DON'T GET EDUCATION FOR SUCCESS, BUT FOR EXCELLENCE.
Back to my LUCK chapter, so what made me write about luck was an incident that make me ponder into the Luck, so what happened with me was:
It was my first day at an institute, and being a Pakistani and specially a Karachi guy, it was my responsibility and a code of honor for me to be late, so the class started at 6 p.m and i was 17 minutes late, wow i fulfilled my responsibility and served my people well.
when i entered the class every single person in the room turned back to see me as i was a king, but it was so embarrassing for me.
My teacher's horrible reaction :(
So without establishing any eye contact with anyone, i settled down in the last row, and took my stuff out and started to follow what the cheater, oh sorry, the teacher was speaking.
Exact ten minutes later a girl entered the room, wow she showed that she was more patriotic than me, sam thing happened every one turned back to see her, and she neglecting every one sat next to me. (Not to mention how erotic i felt cuz i was the only guy in the room having a girl sitting next to her).
So, here comes the worst part, we both were sharing the same bench but had different seats, so there was a gap in between, few minutes passed and suddenness her stationary fell to the ground, killing the silence. Being courteous i got down before her to get her stuff, when i assembled everything in my hand i lifted my self but as i was lifting my head suddenly there was a bang and i felt something real hard hitting my head and i got back to the ground.
When few seconds later i got up, and saw the girl, she was sitting on the chair but her body was falling sideways and bubbles were forming on her lips, i was damn scared and i shouted so loudly that every one jumped to their feet and every one started to gather around the scene as if every one was from C.I.D.
I thought that bang has killed her because it was so terrible that my head was seeming as it have suddenly grown up, i wonder what she used as a shampoo
Even the teacher said :
So, the ambulance was called and the after diagnosing the girl the doctor said:
"IT was A normal FAINT thing, NO need TO worry."
I was like, what no need to worry, she nearly killed me on the frst day, and now i will have to go home with this pumpkin head, and all u said is No need to worry!, fuck u man and it was all.
That day i learned one thing _UCK is the most craziest thing in the world...
That is all, thank you for reading.